ASHBURY I-S
Make a big statement without being bold.
When the harsh northerly winds howl throughout your neighborhood next winter, your family will be enveloped in warmth thanks to the additional insulation in our energy efficient Ashbury I/S vinyl siding. With the widest profile of any of our products, Ashburys coverage is best suited for your large, stately home. Available in a number of attractive, muted tones, Ashbury doesnt scream for attention: it quietly demands it.
---
Why people love this product:
Attractive light brush finish
Available in a range of light and medium colors
25 year no-fade warranty
Lifetime limited warranty
Thickest product in the industry
Premium strength and impact resistance
---
CHOOSE YOUR PROFILE
Double 6 Lap
---
OUR FEATURES AND TECHNOLOGY AT A GLANCE
Bold, Dark Colors
Chromalocktechnology combines premium vinyl compounds and UV inhibitors to combat the suns harsh rays.
Winds up to 201 mph
The KP Cyclone Systemnail hem provides extra rigidity and resists winds up to 201 mph.
Temperature Control
The superior insulation of Ashbury I/Skeeps your home warm in the winter and cool in the summer.
Your Warranty
25-year fade resistance protection and lifetime limited warranty.
Thickness
Ashbury I/Ss premium 0.050 panel thickness is one of the thickest on the market.
The Right Choice
Contributes less to global warming than other cladding options. Vinyl siding is the most economical and ecological option on the market.
---
Colors
---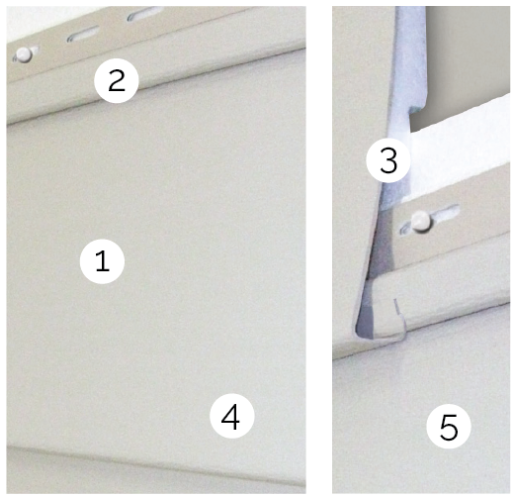 UNIQUE FEATURES

1. Premium 0.050 thickness and double sized insulated panels reduce noise by up to 30%.

2. Double-Thick Cyclone System nail hem provides extra rigidity and wind resistance.

3. Mechanical fastening allows for moisture to escape freely from between the insulation and the vinyl through specially designed weep holes.

4. Extra thick paneling and insulation keeps air and insects out and its superior insulation keeps your home warm in the winter and cool in the summer.

5. Chromalock vinyl technology bonds the color with the vinyl and the deep wood grain captures the essence of classic craftsmanship
---
OUR WARRANTY. OUR INTEGRITY.
Learn more about our limited lifetime warranty and our 25-year no-fade warranty on all Plus Colors.
Go Back